Spotlight - Fedora Kinoite
Now that Fedora 37 is in reach, I want to introduce a very special variant to you. Fedora Kinoite is KDE on Fedora, but in an immutable, container centric way. Let's shed some light on "Fedora Silverblue, but with KDE".
Vision & Purpose
The vision of Fedora Kinoite is present on the landing page for the project and reads as:
Surf the web, keep in touch with friends, manage files, enjoy music and video, and get productive at work without having to worry about breaking your system.
Sounds pretty nice to me. Well, this is also the case for Silverblue. But here we have KDE, which may be a more interesting approach if you love customization and a more "Windows'ish" out of the box behavior.
Release & Support
Fedora Kinoite follows the Fedora Linux release cycle. You can expect a new release every 6 months, which will be supported for ~13 months. But Fedora Kinoite is in a very early phase, and you may run into bugs more often. At least for now (Fedora Linux 36), I wouldn't recommend it for beginners and all use cases.
The team is currently aiming for more support and to evolve into an official Fedora Linux edition. The project has the potential for sure.
Features & Details
Now, what is in the box? Let's have a look at the Features!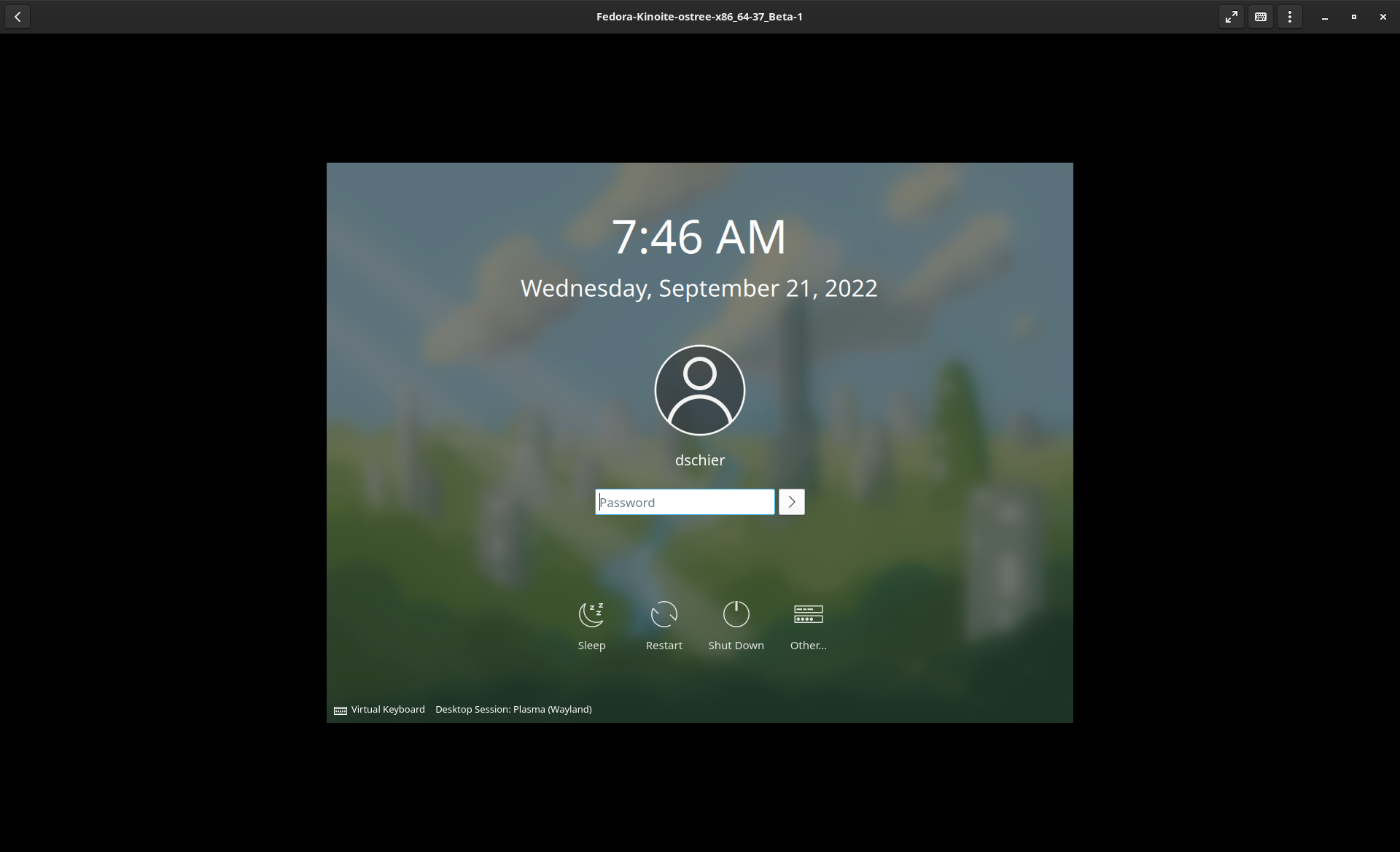 Fedora Linux
Under the hood, you can find all the known Fedora Linux things. A recent kernel, libraries and very nice support for tons of hardware. If you know the Fedora KDE Spin, you might feel comfortable already.
This also includes some old friends like SELinux, firewalld, the nano editor or
KDE Plasma Desktop
In the Fedora Kinoite 37 Beta, you will be greeted by KDE Plasma 5.25.4, which represents the latest stable iteration. Overall, the Plasma Desktop is very vanilla and aside the Logo for the start menu, you will not find lots of customization.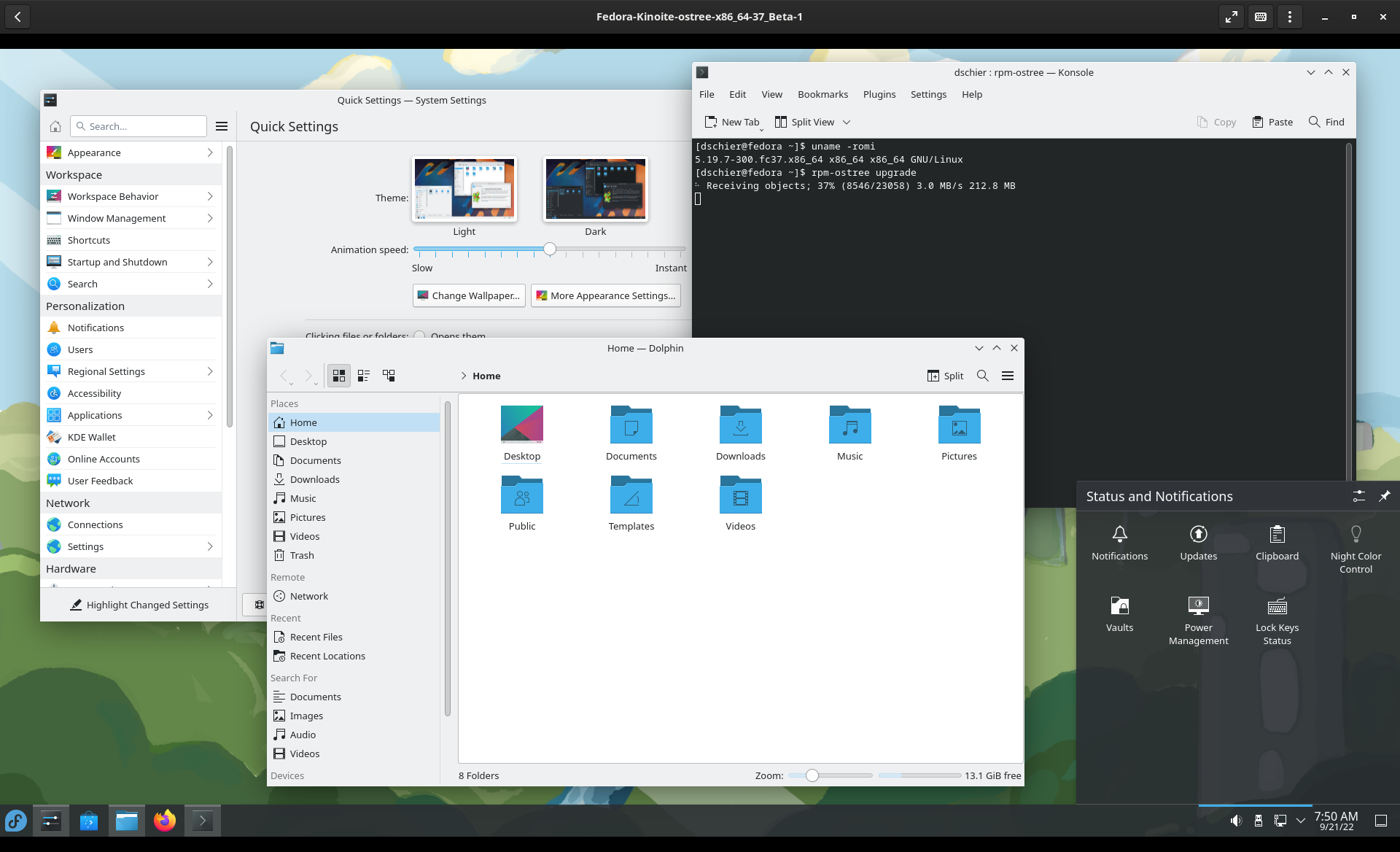 There are only a couple of pre-installed applications present. This makes the system very slick and customizable. Namely, you can find Dolphin (File Manager), Konsole (Terminal), Discover (App Store), Ark (Archives), Firefox (Browser), Kwrite (Editor), KCalc and some document and image viewer.
Ostree
Let's assume you want to have an immutable operating system. Maybe you want to provide a fully tested base image, that cannot brake during updates or major upgrades. Well, ostree is a technology that helps with the same.
In Fedora Kinoite, Silverblue and IoT, you will find an ostree based file system. Updates are transactional, most of the file system is protected from writing, and in general you will end up with a tested snapshot.
But, as a downside, you will have no DNF package manager. Instead, rpm-ostree is used to apply upgrades. You can also install packages with rpm-ostree, but the focus is on Flatpak for graphical packages and containers for everything else.
# Do updates
$ rpm-ostree upgrade

# Install a package as overlay
$ rpm-ostree install PACKAGENAME
Flatpak
Flatpak is your major tool to install graphical packages on Fedora Kinoite. In the article "Spotlight - Flatpak and Flathub", you can find a more detailed write-up of the same.
The short version is: Flatpak is a technology to build packages once and install them on all kind of Linux systems. It also adds sandboxing, dependency management and much more.
# Update Flatpaks
$ flatpak update

# Install a Flatpak
$ flatpak install FLATPAKNAME
Toolbox/Toolbx
Sometimes, you want to install additional tools, that are not suitable in a secured container, but need access to your home directory and system. This is where Toolbx comes into play. Toolbx presents a set of software that allows to run Podman containers as if they are natively running.
You can use Toolbx to install graphical and CLI software, too. But, there is an even better option to install GIMP or LibreOffice. You should have a look at Flatpaks first.
Podman
You may know Podman already as a drop-in replacement for Docker. In Fedora Kinoite, a container-based workflow is embraced. If you want to install a web server, MariaDB or NodeJS on your machine, you can use containers for the same.
Using Podman is really easy, and I have already written some articles like "Podman - Getting Started" about it. If you want to run a container on boot, you may be interested in "Podman - systemd container management". There are even more articles, if you are interested.
Installation
The installation of Fedora Kinoite is super simple. You just need to download the ISO from the official website and boot from it. The installer looks like the below screenshot.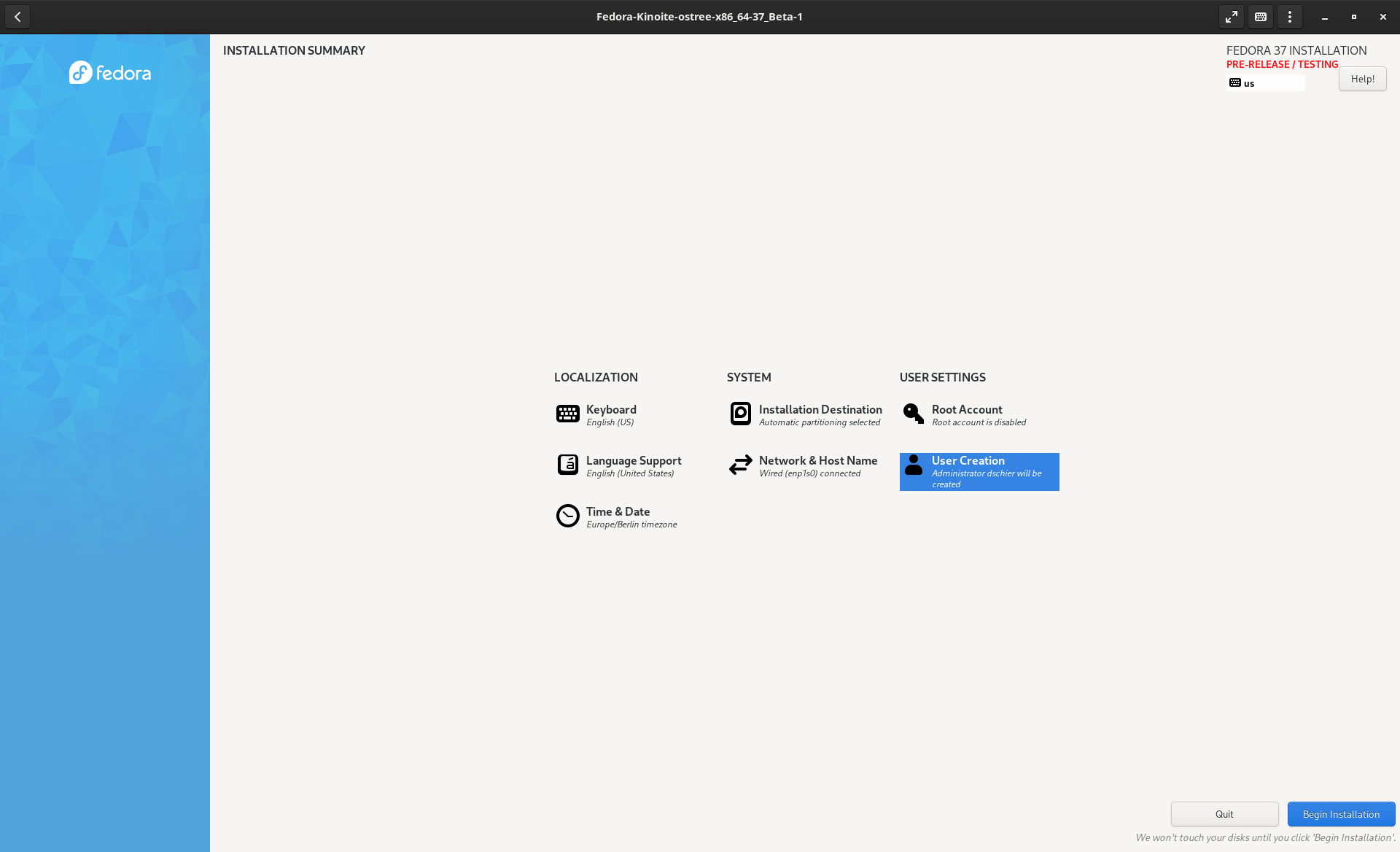 If you are interested in a more detailed guide, please have a look at Fedora Kinoite documentation.
Docs & Links
When it comes to documentation, there is not a lot, but the team is eager to provide more on the go.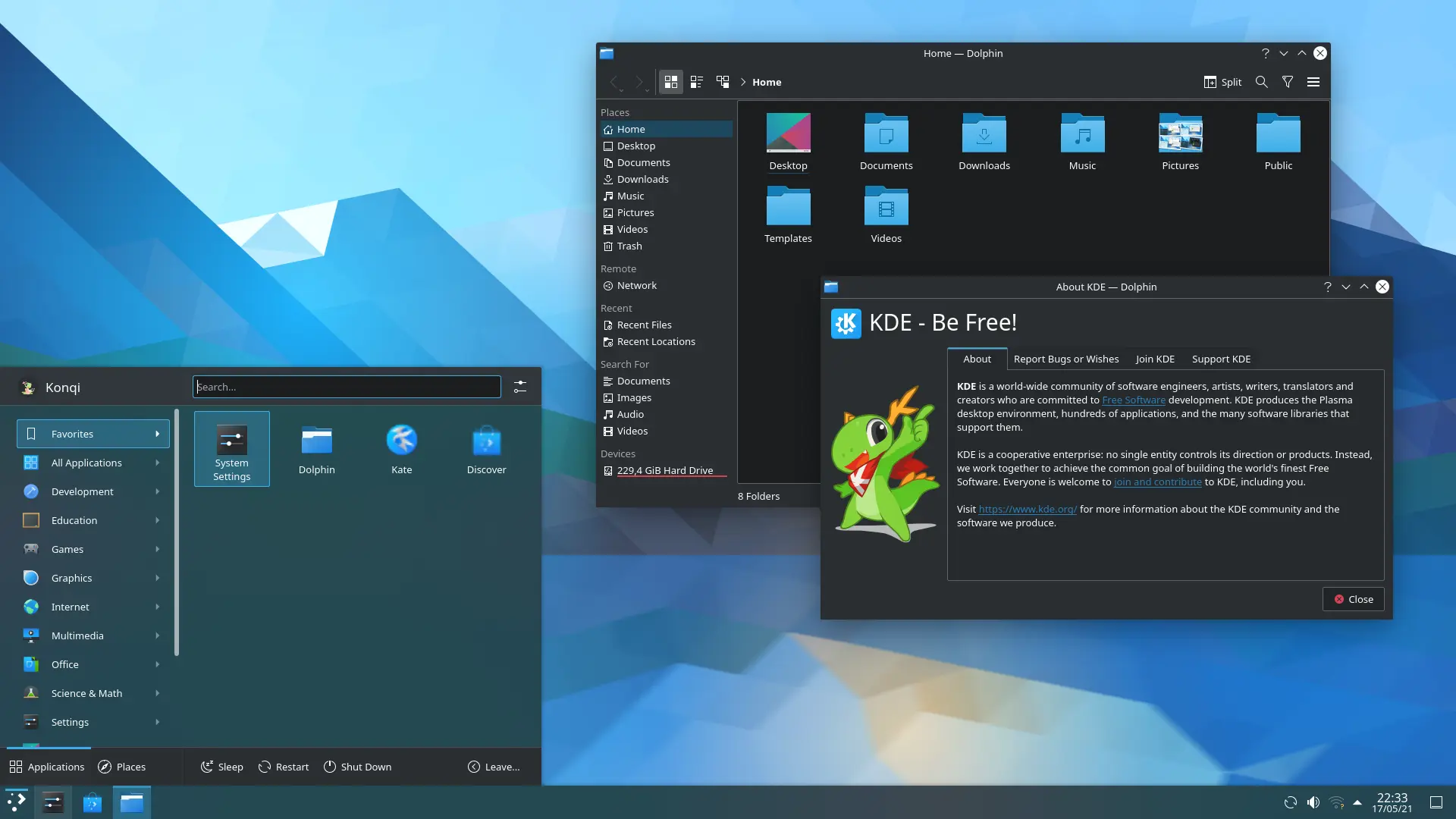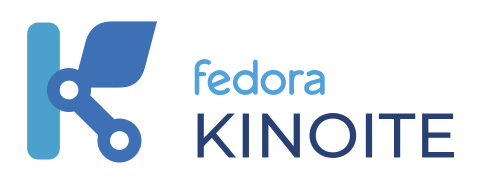 Conclusion
Fedora Kinoite is Fedora Silverblue, or isn't it? Well it uses the same technologies but KDE Plasma as the desktop. But, it should be seen as a separate approach to bring a cool KDE based operating system to the market, that does not bother you too much.
What do you think about Fedora Kinoite? Do you use a KDE Plasma desktop today? I would be happy to hear from you.