GNOME 41 is finally here. After the amazing launch of GNOME 40, half a year ago, many were surprised by the quite drastic changes. We are now seeing the first improvements for the re-designed GNOME desktop environment.
Some may still have GNOME 3.38 (looking at you Ubuntu), but many others are already enjoying the fresh desktop experience. Let's check out what improved in GNOME 41.
Introduction
The GNOME team created a nice video to showcase the new core features.
Desktop
The desktop hasn't changed this time. You are still having horizontal Workspaces, a hidden dash at the bottom, a panel at the top and all the ideas from GNOME 40.
Settings
The GNOME settings have seen some improvements. Some of them are replacing functionality that was formerly accessible via GNOME Tweaks or the dconf-editor only. Others are providing new functionalities.
Multi Tasking
There is a new Multi Tasking panel in GNOME Settings. It allows enabling/disabling the Hot Corner, define the Workspace behavior and Window Switching.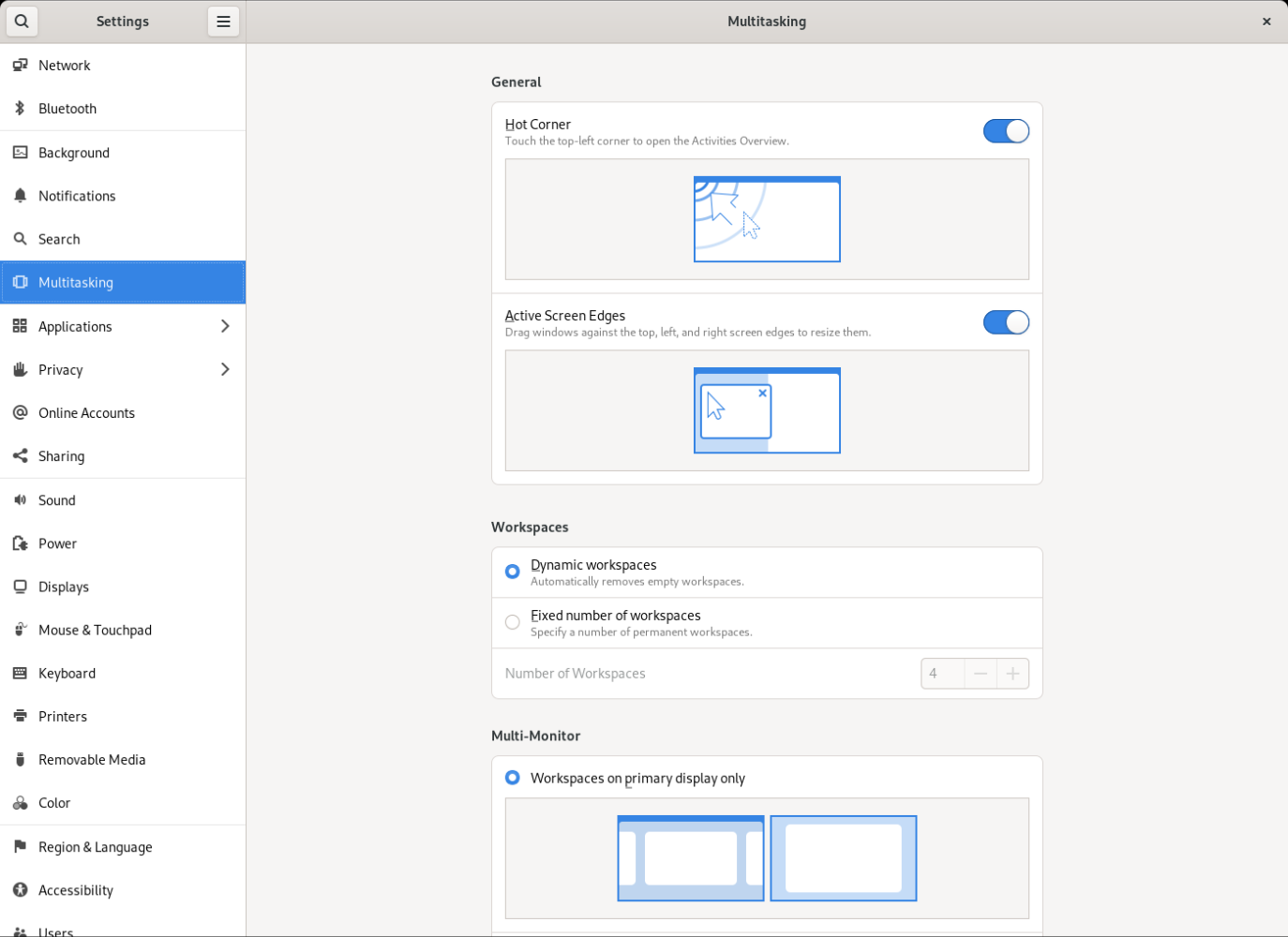 All of these were already available via GNOME Tweaks, but it is awesome to see such settings in the official settings application.
Power Profiles
In GNOME 40 most of the code for this feature was already included. Now you can offically switch between different Power Profiles (manually) and choose between Balanced or Powersave mode. If your machine supports it, you can also set a Performance mode.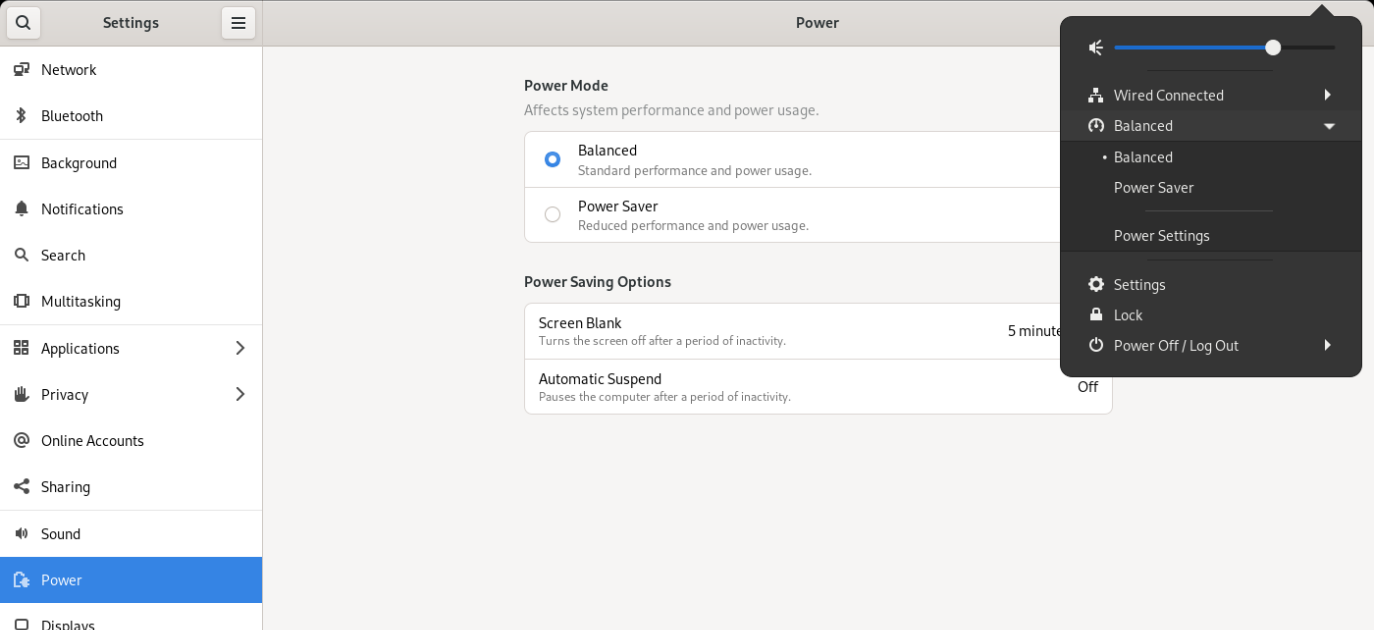 This makes it easier to save some battery and increase your working time.
Mobile Settings
The last big change in GNOME Settings is a new Mobile panel. This panel enables the user to configure 2G/3G/4G and GSM, if the device supports it.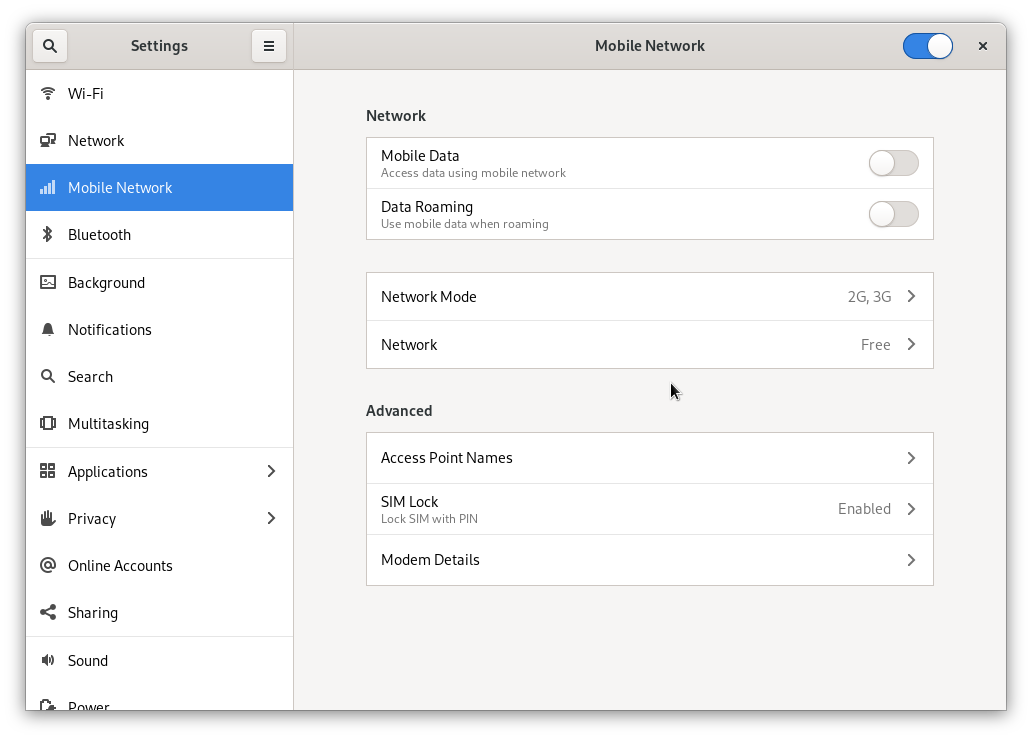 This is a huge improvement for everybody with a SIM tray in the Notebook or using a mobile device like the Purism Librem 5 or the Pinephone.
Apps
GNOME is known for a well maintained application ecosystem. Let's dig into some changes, that are more than "updated libraries".
Software
The Software Application (aka GNOME Software) has seen some very nice improvements. It is now a bit easier to find and identify applications that may be useful, and the new categories really help.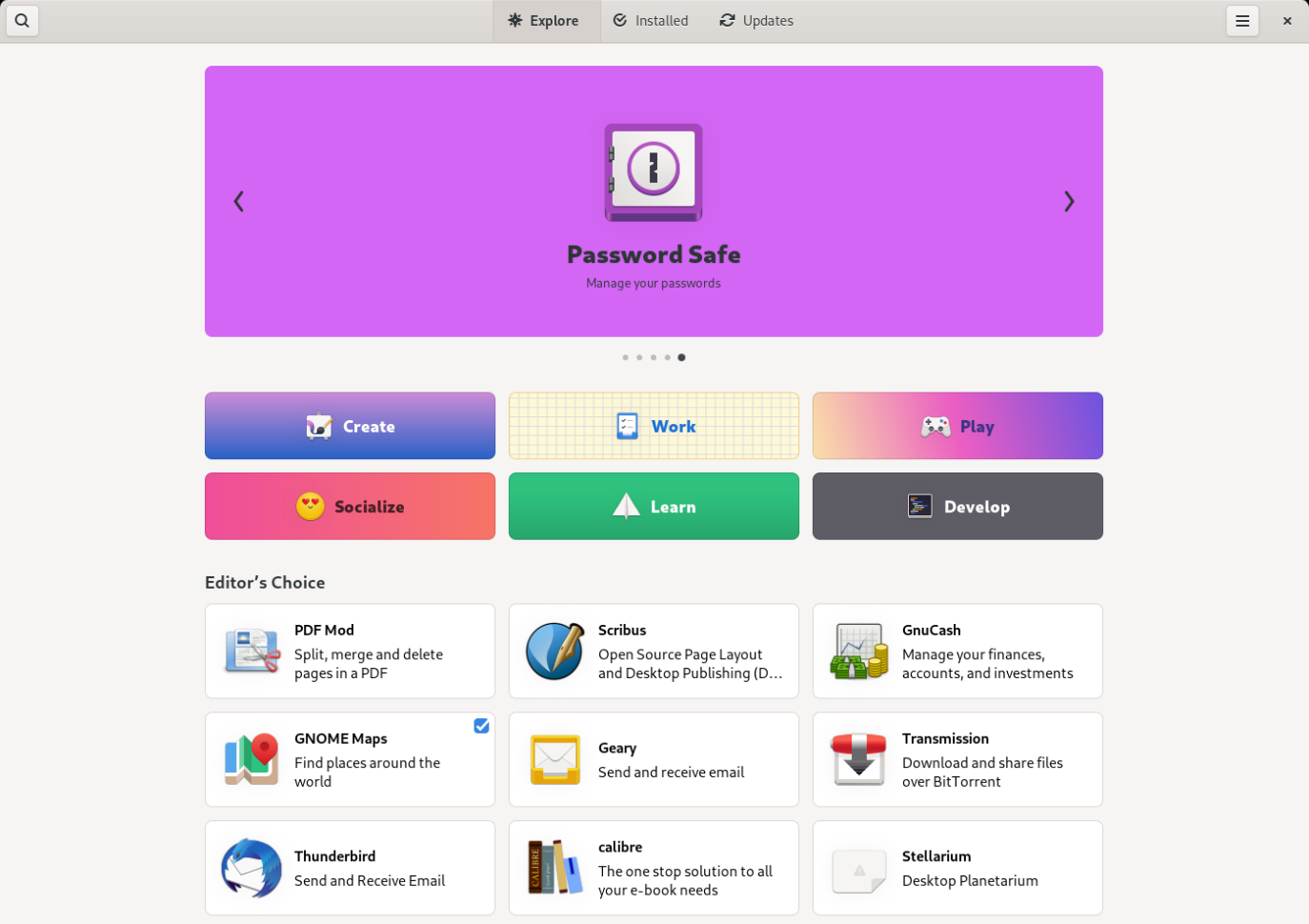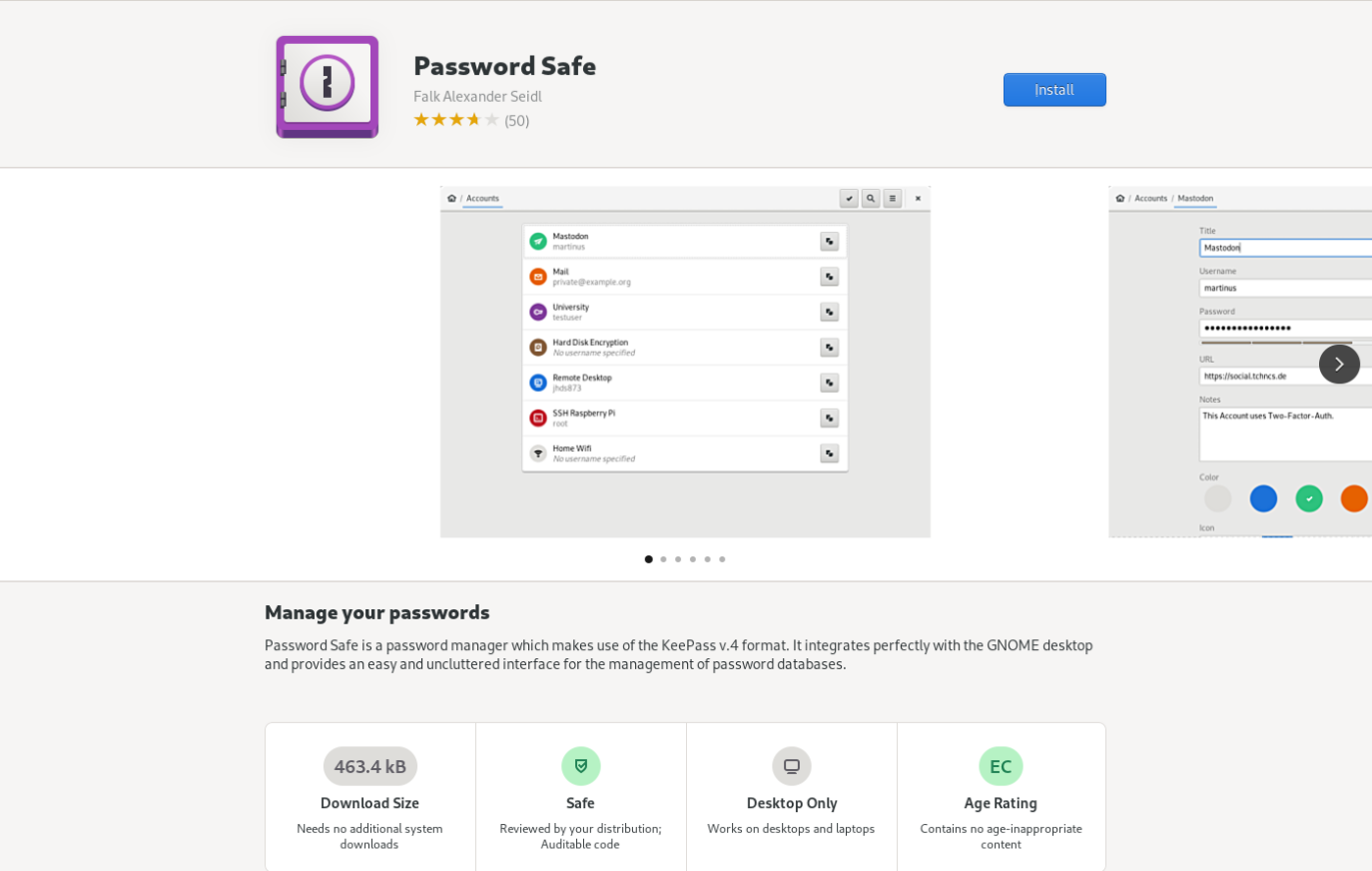 GNOME Software already improved with version 40, but the new additions and hints for applications are really helpful. Let's see how long maintainers need to adapt the new meta-data and provide up-to-date screenshots of the applications.
Disk Utility
The disk utility now supports the creation of new LUKS2 devices, which is a nice addition too and removes the need to open the console or use another software piece to do the same.
Connections
If you are an active follower or Flathub, you may have already seen the Connections application. The program is meant to handle remote connections to Linux and Windows machines via VNC and RDP.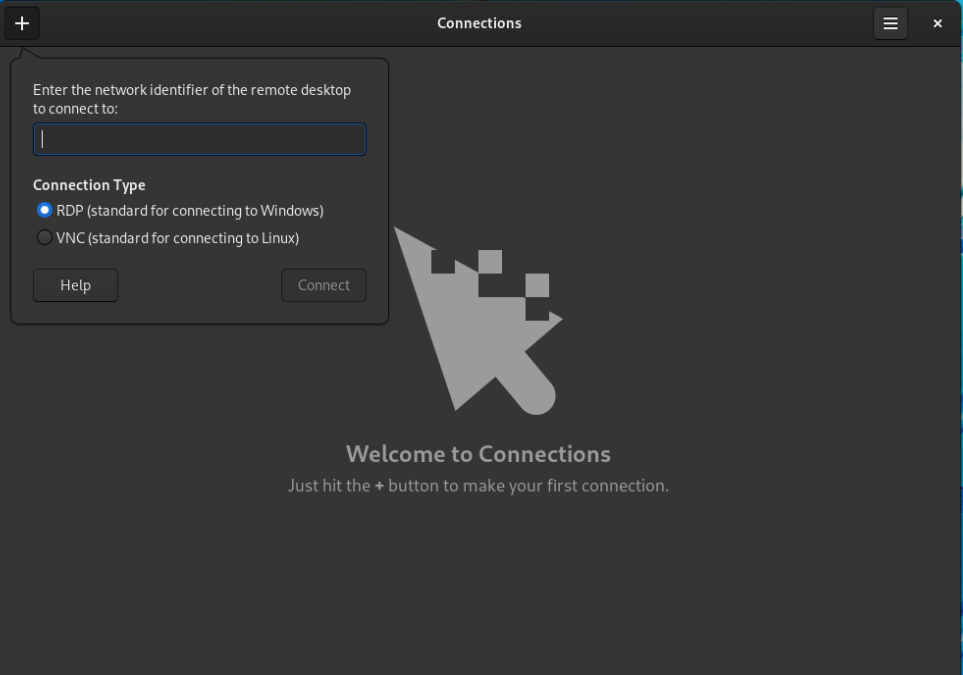 The new application will also replace the "Connect to ..." feature from GNOME Boxes, which always felt a bit alien there.
Calendar
Finally, the Calendar application can handle *.ics files. Now we can open invitations in mails and download *.ics links and add them to our calendar.
In the past years, I open bugs for the same and shared the demand on Reddit. Now, we can finally use GNOME Calendar stand-alone for so much more things.
Maps
GNOME Maps has seen some slight improvements and displays restaurants and takeaways now, if you are close-by. This is very helpful for everybody who wants to use it on mobile devices.
You can also use a "Facebook Check-In" now, if you are into this.
Calculator
The Calculator has also seen some visual improvements. One may see, the UI has seen a complete overhaul. Everything feels a bit cleaner and modern. Furthermore, the bigger the window, the more functions and buttons will be displayed. Nice move!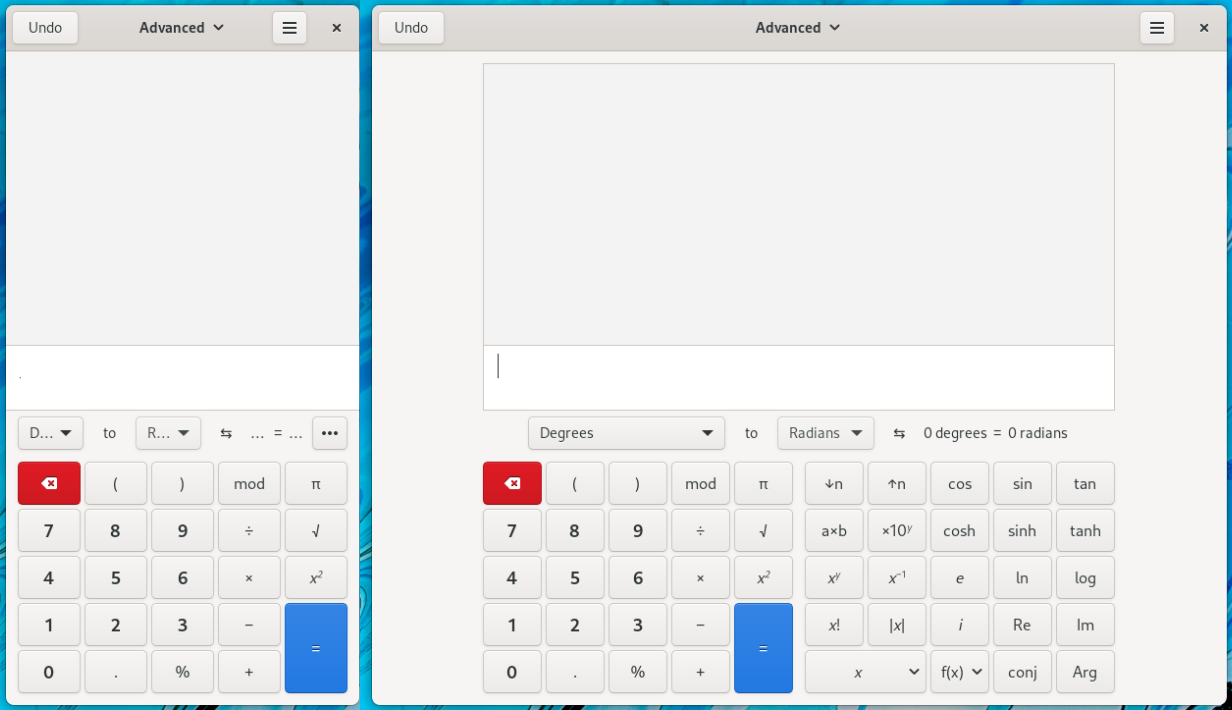 Music
Last, but not least. GNOME Music has also seen some visual improvements. Album covers are a bit bigger and the control buttons are now consistent with other GNOME applications.
More
Yes, there is more. As you might expect, there are hundreds of bug fixes and security fixes. You can also find the typical performance improvements now and then in the change logs. But, there also some worth-to-mention features.
GNOME Kiosk mode
GNOME has a new Kiosk mode, which was available as a preview already but has matured a lot. This is especially useful for devices, that should only show a limited amount of applications or even a browser tab.
I will dig into this in a future article for sure.
Encrypted ZIP
Nautilus (GNOME Files) now supports the creation of encrypted *.zip files. This is the next step to make the File Roller application obsolete and provide some needed features.
GNOME Apps Page
Not really a GNOME 41 feature, but I want to point this out. The GNOME team now has a website, to find GNOME apps the easy way.
Gnome Developer Page
In addition to the above-mentioned app page, you can also check out the new developers page, which is intended to onboard new contributors.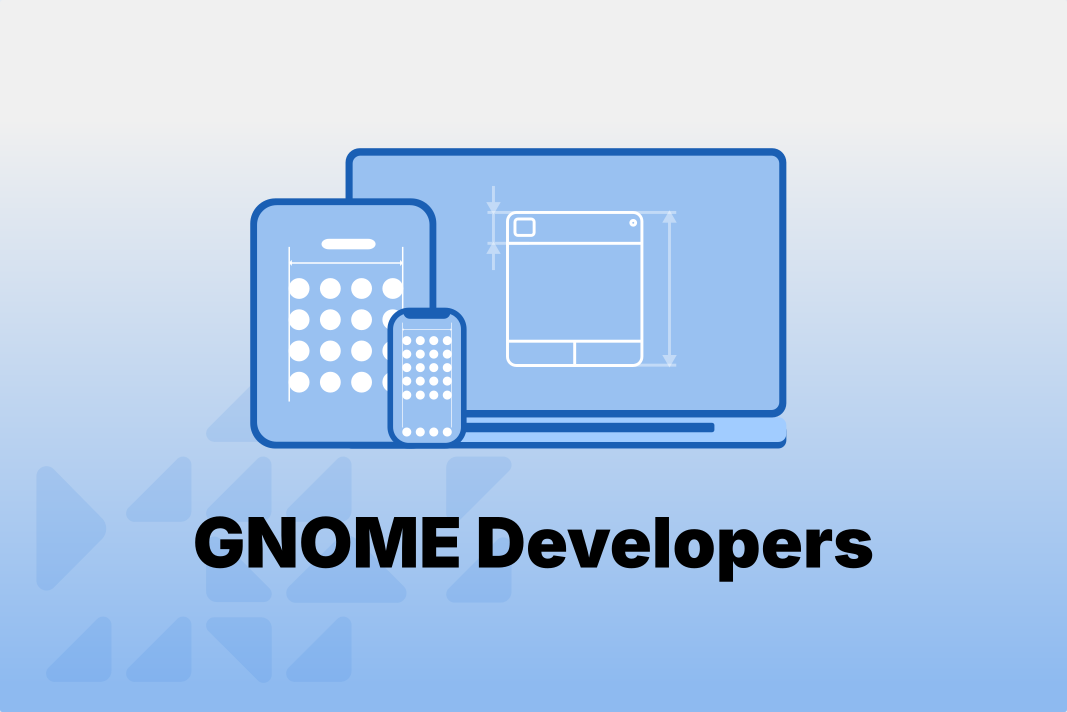 Get it
There is currently no Linux distribution, that already ships GNOME 41. Nevertheless, you can already test it on Fedora 35 beta or the GNOME OS Nightly.

With the release of Fedora 35, you will have one option during this year. I am also expecting to see updates on OpenSUSE and Arch Linux very soon.
Links & Docs
I recommend to checking out the release notes for more details.

There are also some YouTubers which addressed the release already.
Conclusion
The GNOME 41 release seems not be so groundbreaking, but it is a very welcome release for me. Seeing stuff moved from GNOME Tweaks to the official settings is always a nice thing, and I am also thrilled about the new Power Profiles and the Kiosk mode.
Therefore, thank you GNOME developers. You did an awesome job again! It's wonderful to see how GNOME is evolving.
What's your favorite feature of the new release? Does it meet your expectations?