Conference - DecompileD 2021
The DecompileD conference aims at engineers, developers, tech founders and product owners alike. Everybody who is interested in a deep technical exchange and real user reports is happily welcome.
This year, we finally have the conference again in Dresden. The last time was 2018 and due to COVID-19 the following conferences were delayed. On the 24th of September, the new conference took place and was awesome!
Covid-19
One may say: "What? A conference during Corona crisis?". The event organizers were very careful about the situation and therefore, every attendee was tested. It doesn't matter, if you were vaccinated, cured or nothing, a test right before the conference was mandatory for everyone.
I am also vaccinated and therefore was very confident to join the conference and present the Ansible Meetup and Dresden OpenSource UserGroup.
Topics & Speakers
Everything was about technology, startups, innovation and ideas. The content of talks was ranging from "we made a thing", "deep dive into" and "let's talk about some failures". It was a blast, so let's summarize some talks.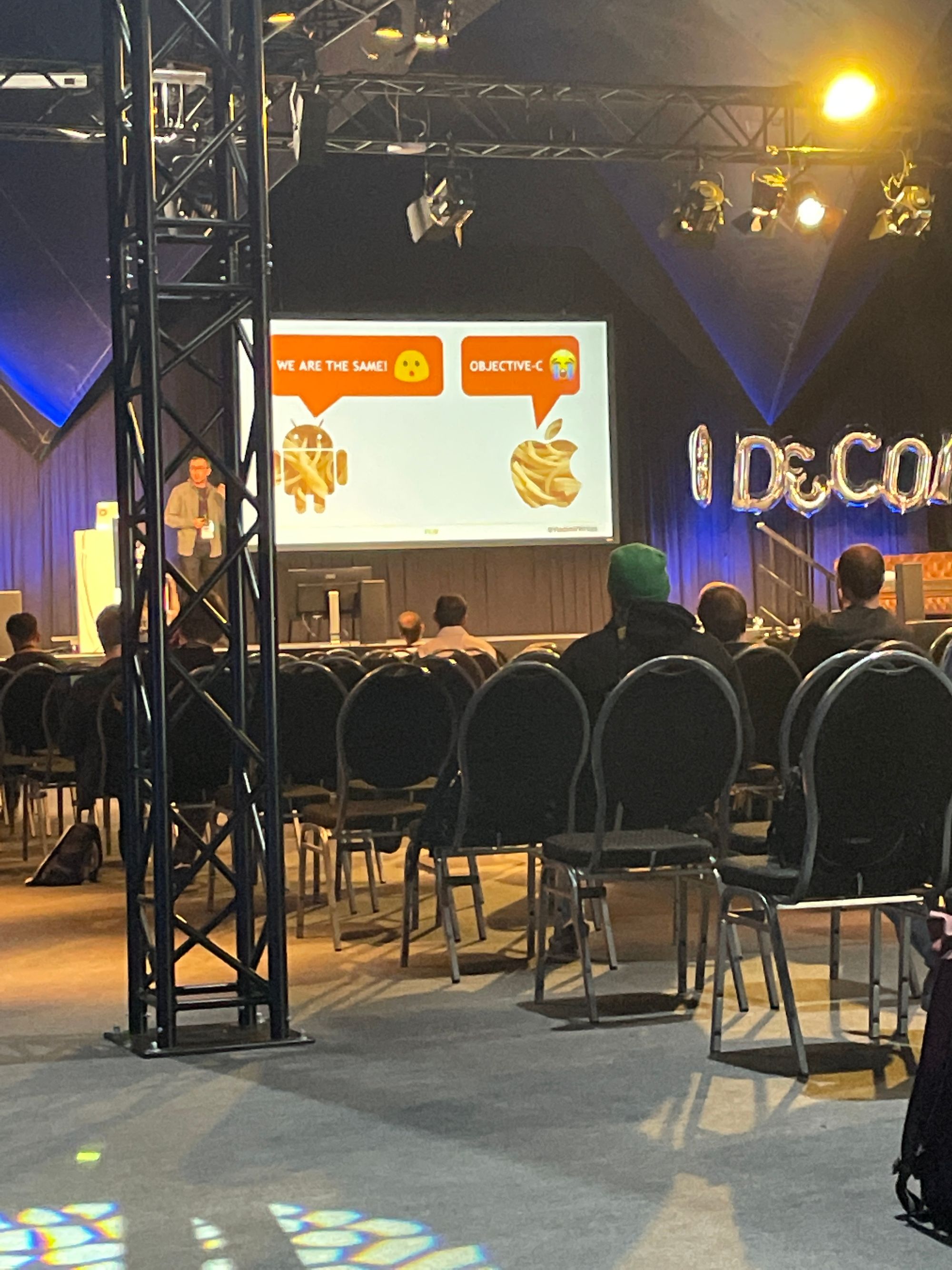 In addition, there were talks from people working at LOVOO, idealo, elevait, Cloud & Heat, TU Dresden and even Google. You can check out the complete schedule here.
My day (with Martin)
The awesome organization team invited me and Martin to attend to the conference and present our Meetups. We happily accepted the invitation. We got a small booth, prepared for us, right in the main area. This way, we were able to talk to people and also attend to the cool talks.
Furthermore, we were able to get in touch with the people from the Blockchain Saxony Meetup and talk about the idea, limitations and background of blockchain technologies. With the people from the Kubernetes and Cloud Native Group we agreed to stay in touch and organize some meetups and talks together. And finally, we had some nice conversations with Anja from Agile Dresden.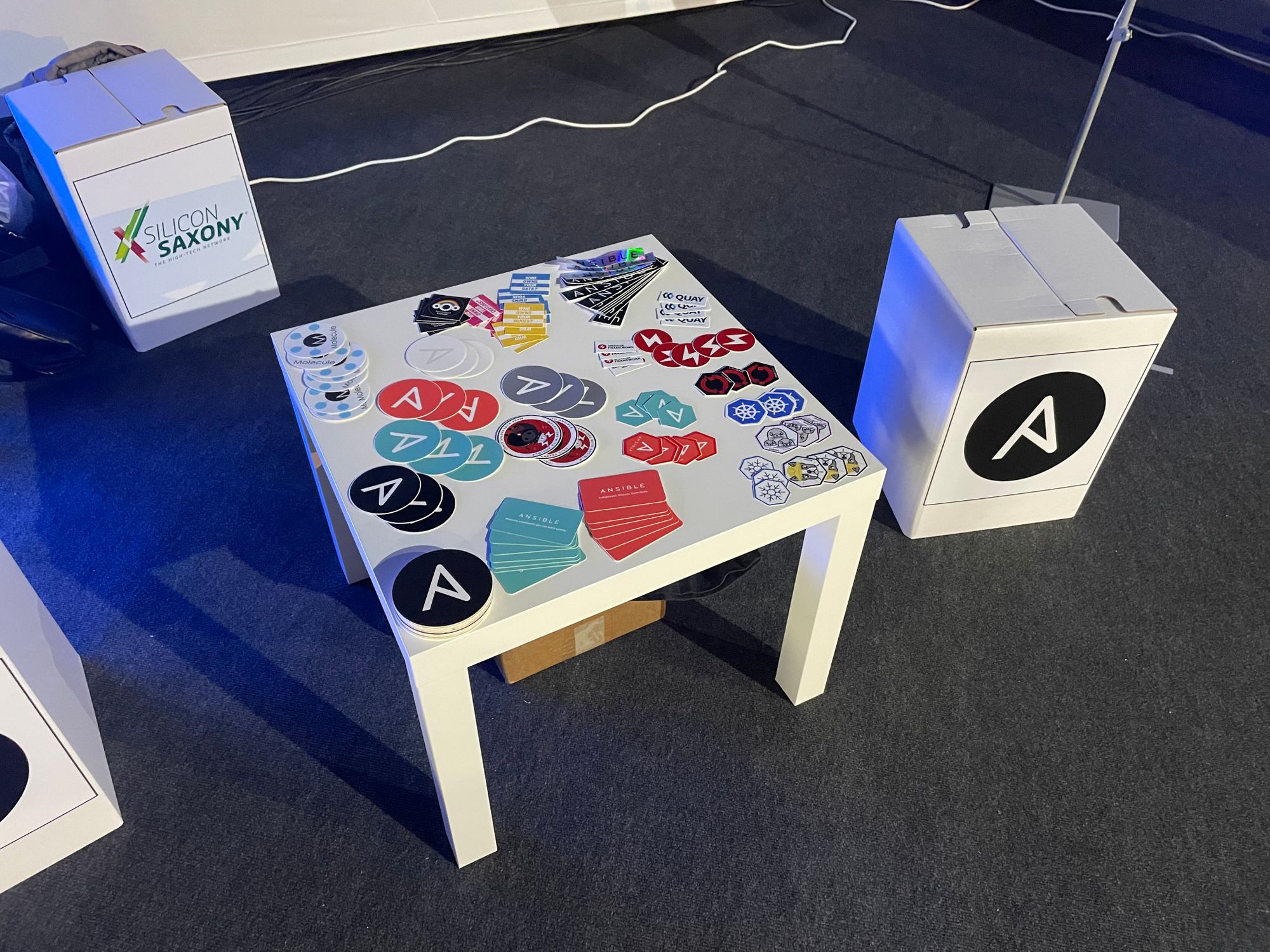 Yes, we also talked to some companies people. I met some people I haven't seen in a long time, and also learned some new. Let's see who is willing to connect via LinkedIn. Honestly, it was a blast to introduce our meetups to companies, talking about Open Source and getting in a real conference mood again.
The organization and catering was excellent, too. There was always a snack, some free drinks, very good coffee and tee and you always found someone to talk about organization topics and just ask a question. Well done!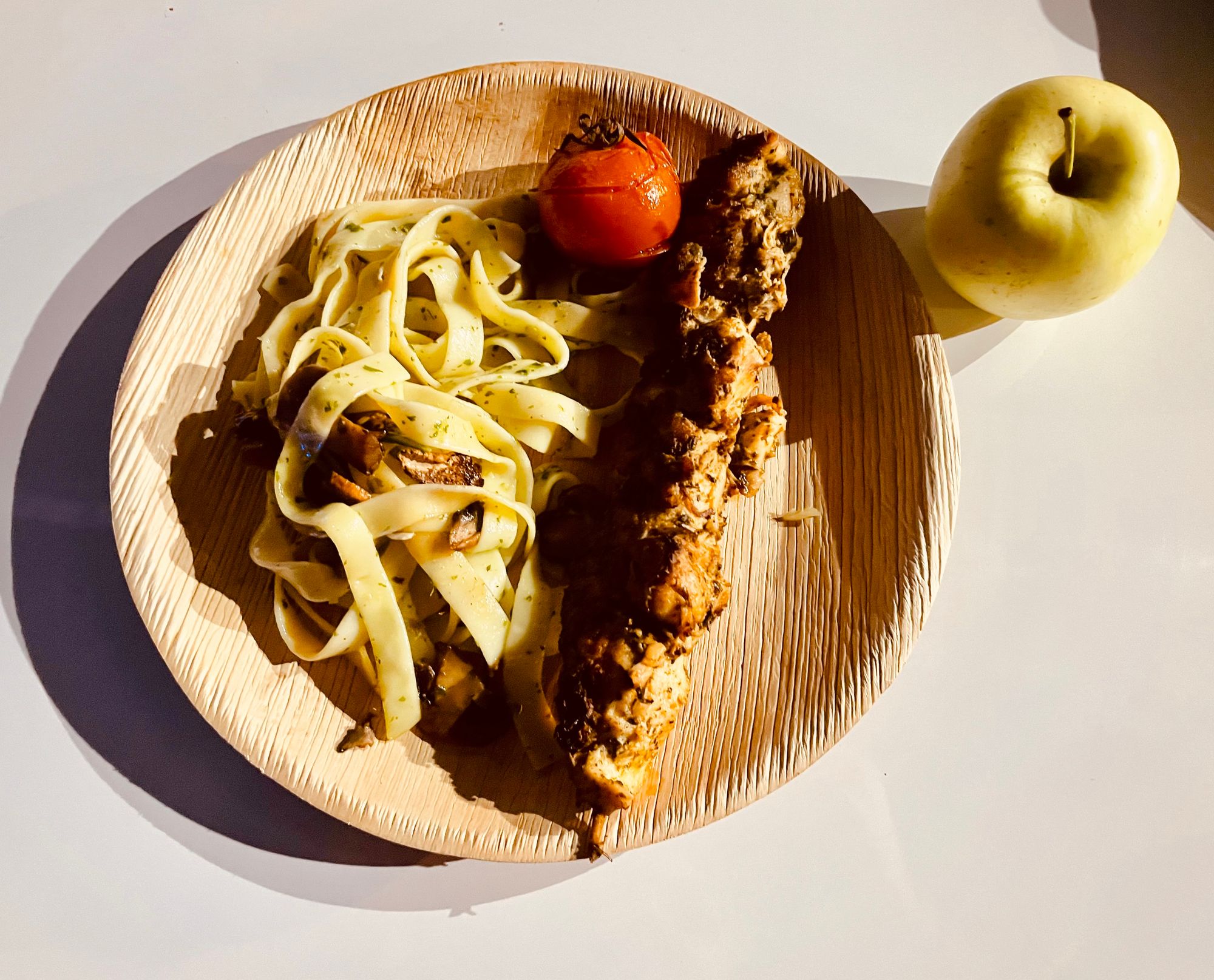 Lastly, I also want to give a huge "Thank you" to Martin Pietsch. It was a real pleasure to work with you during the conference. Talking shit-chat or serious, getting coffee or just taking care of the booth, I was thankful for every moment with you at the conference.
Links & Docs
I already provided some links in the text above, but here is a summary of the most important links for me. ;)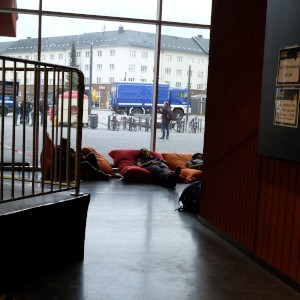 Conclusion
The whole event was so nice, I was really getting into the mood to go to more conferences again and organize in-person-meetups. I am thrilled to see some people again at the next DecompileD and also meet you online at LinkedIn, Twitter or at some Meetups.